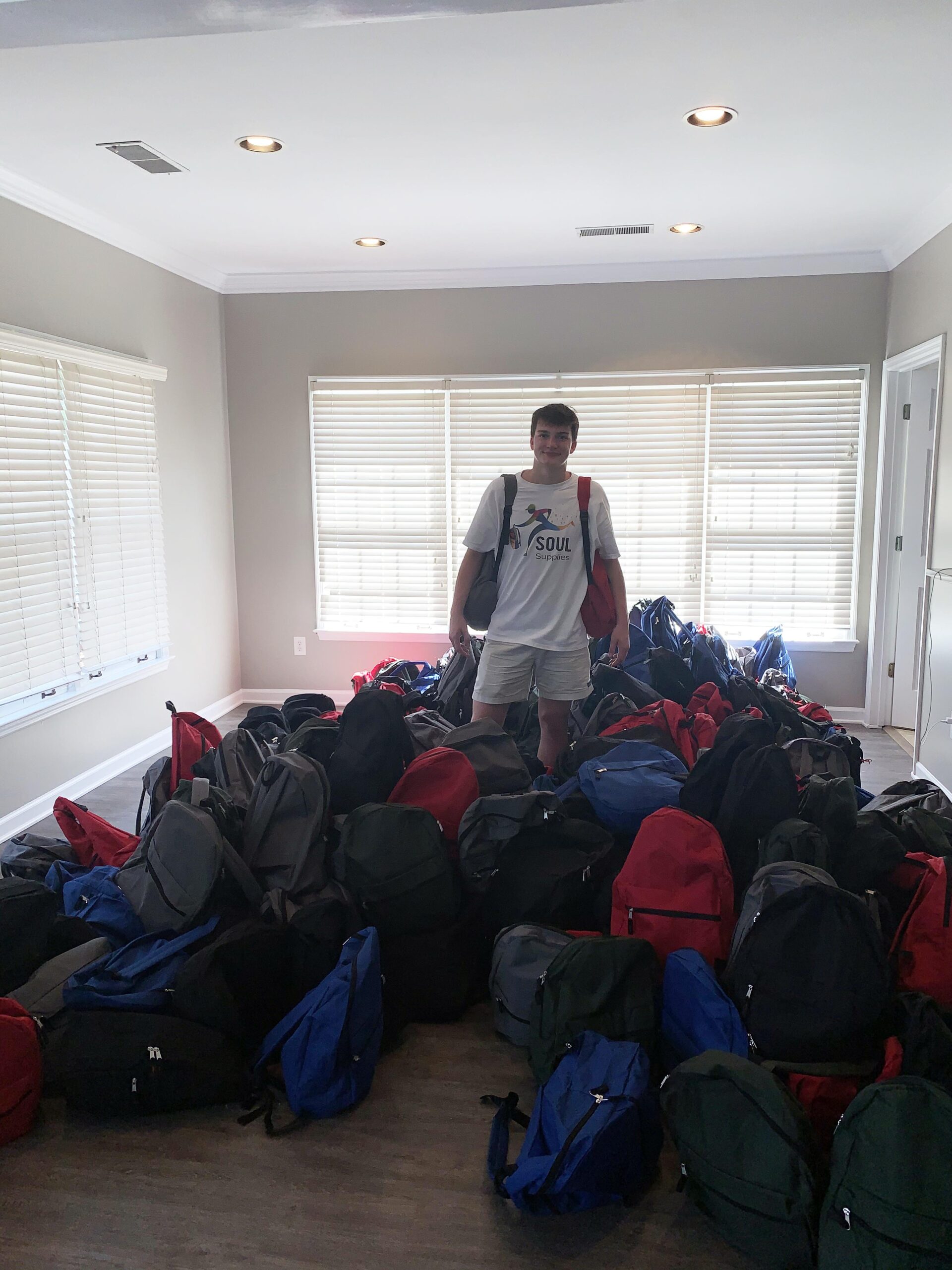 Soul Supplies Organizational History
Soul Supplies is a youth-led, 501(c)(3) nonprofit organization that packs and hand-delivers backpacks filled with 45+ quality items, including essential supplies, hygiene products, clothes, food, and a comprehensive resource guide, to people experiencing homelessness in metro Atlanta. Additionally, we serve as case managers to meet the immediate needs of our homeless clients and connect them with housing, job placement programs, and meal services.
When passing out the backpacks, we seek to provide an environment where the homeless feel loved and respected, as they are often ignored and degraded by society. To each person experiencing homelessness we interact with, we shake their hand, ask them their name, and have a genuine conversation with them. In an effort to humanize the homeless population and reduce the stigma, we provide each person with the opportunity to share their story through our platform to the world in the form of short stories and quotes.
Founded in 2019, Soul Supplies has grown from a single-person led group giving out a couple backpacks in a park to a nationally-recognized nonprofit serving people across the state with an eight-person staff and individual distribution events consisting of over 300 backpacks and 14,000 supplies. We have remained entirely youth-led and have been fortunate to have received tremendous support along our journey, which has allowed us to truly make a difference in the community. We have raised over $20,000 for the homeless in metro Atlanta, including grants from the Arthur M. Blank Family Foundation, Chick-Fil-A, and Whole Foods. With our funding, we have passed out over 70,000 supplies to homeless communities. We have received coverage in the Atlanta Journal-Constitution, FOX 5 News Atlanta, Marietta Daily Journal, and several other publications.