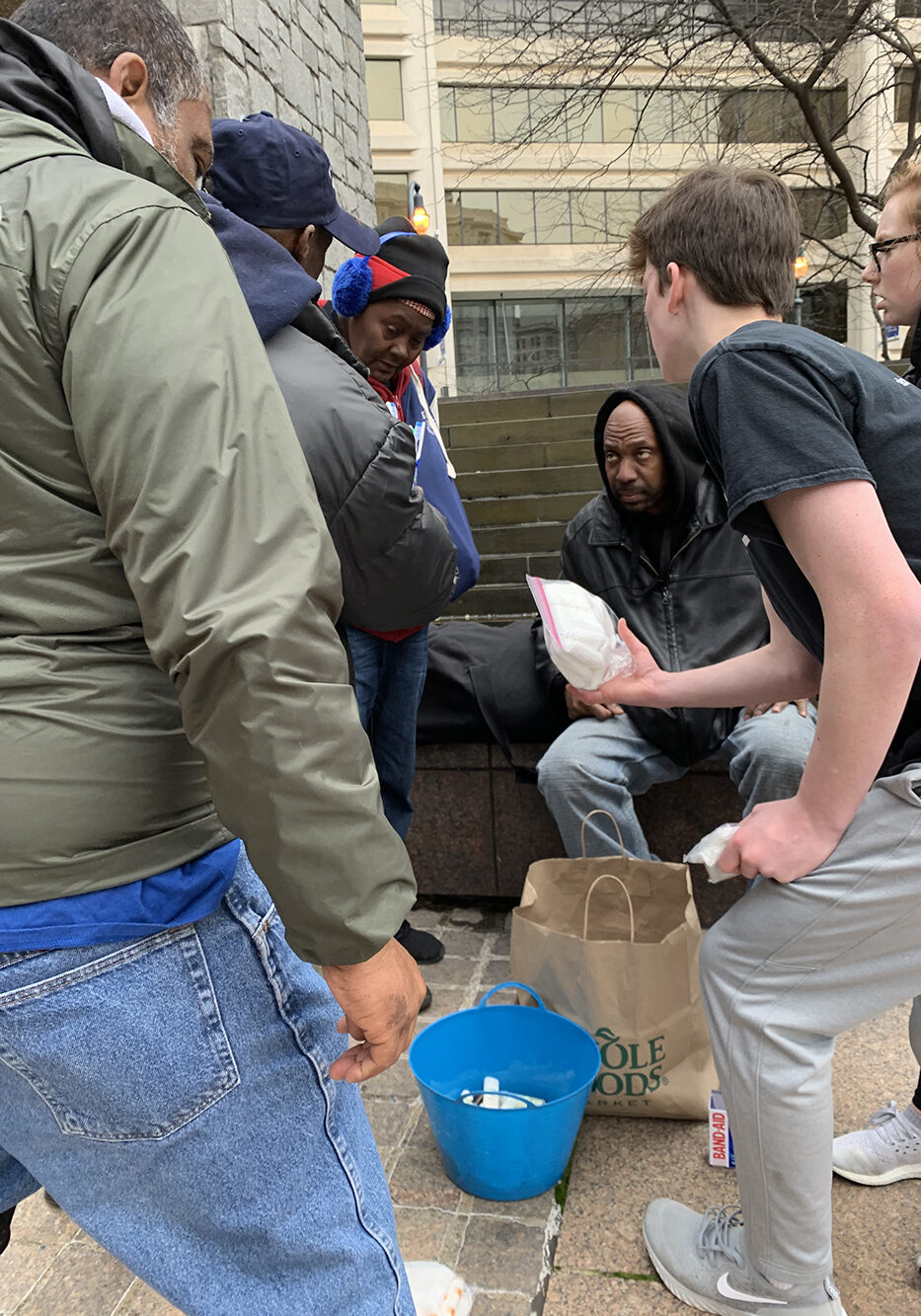 Donate Supplies to Fill Backpacks Going to People Experiencing Homeless!
Soul Supplies, Inc. holds regular supply drives, and accepts products, services, and donations. Below is a list of common supplies donated. During this time, we would be happy to pick up donations from whatever location is most convenient for you or you could drop them off at our address. Here is a list of what we typically collect: 
Backpacks or draw string bags
Bottles of water
Socks (adult size)
Hand wipes
Kleenex packs
Maxipads/tampons
Toothbrush and toothpaste
Bandaids
Chapstick
Nail clippers
Comb/brush
Gloves (light or medium weight)
Rain Ponchos
Shaving Cream & Razors
Microfiber washcloth
Non-perishable soft snacks (ex. applesauce, crackers, granola bar (not too chewy), fruit snacks)
New hygiene items
Sugar free gum
Hand lotion
Deodorant
Warm scarves
Small snack packs of peanut butter, Brunswick Tuna or Chicken Salad in a box
Toilet Paper
If you are interested in donating supplies, please email [email protected], and we will arrange a time to pick up the supplies!
Thank you so much for your generosity and compassion! Without your donations, we would not be able to truly serve the homeless community and make them feel loved and respected.